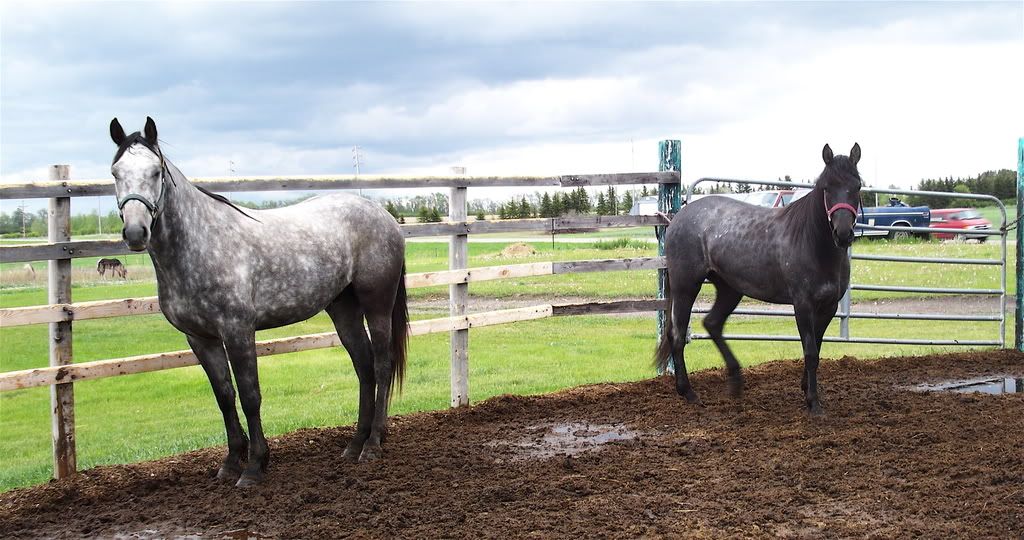 Above is Nippers, a 5yr old dapple grey gelding, and Sport, a 3yr old grey mare. Nippers had been here previously as a yearling for ground work so he turned out to be the easy one to work with. However, Sport wasn't halter broke when she arrived so she was more of a challenge. They both worked well in the round pen and continued to do well in the arena. Sport tried to pull a fast one on Kacey the first day out in the arena but soon realized she couldnt win that battle.
Go here for more pictures.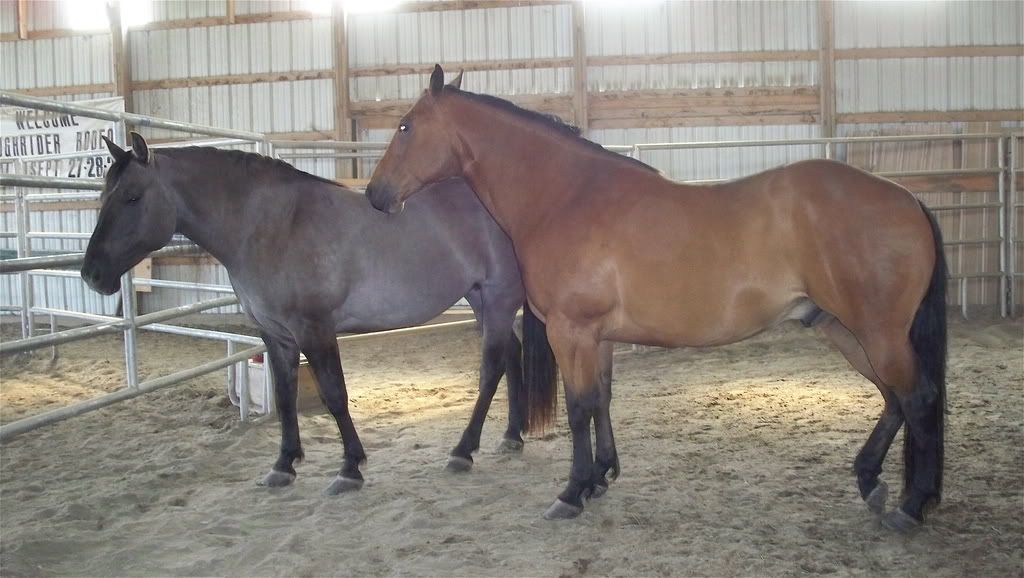 To the left is Roy, a bay 8yr old gelding, and a 10yr old grulla mare. Roy liked to buck when asked to do more than a trot and the mare was just lazy and needed to learn to neck rein. Roy counldn't manage to buck Kacey off even though he was a huge horse and the mare was as sweet as could be. When they got here they were pretty fat but shaped up by the end of the month. They were both easy to work with and turned out nice.
Heres a link to their pictures.